Three of My Latest Designs
as featured in Beadwork magazine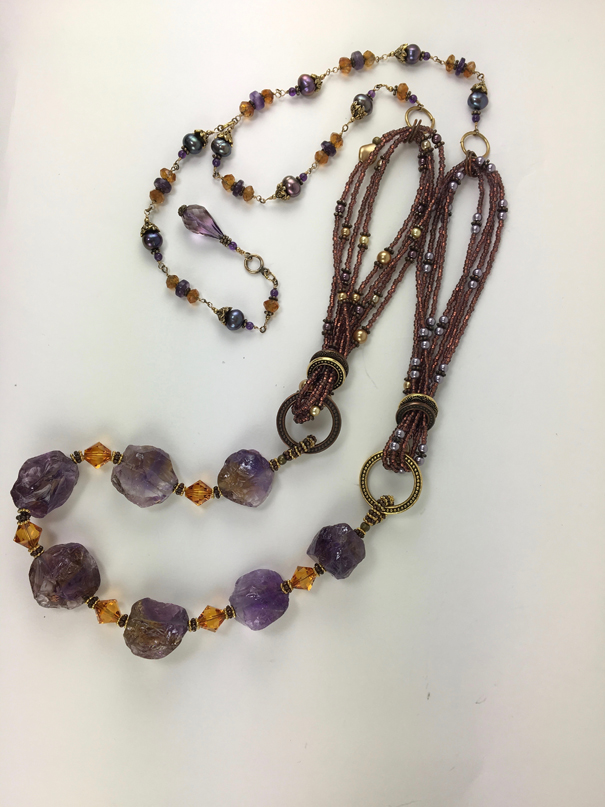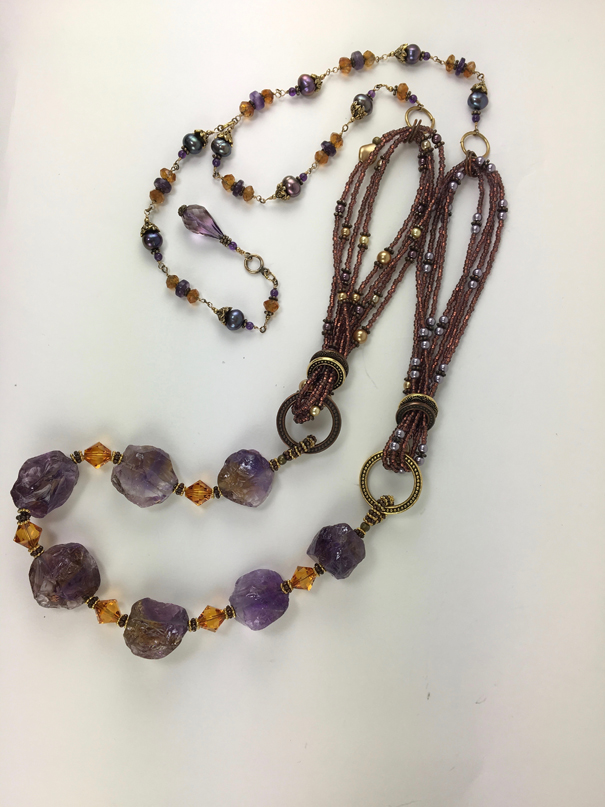 "Gems in Harmony - Ametrine"
Nature melds amethyst and citrine to create ametrine, which is mined in Bolivia. This unique stone offers balance and harmony to the wearer.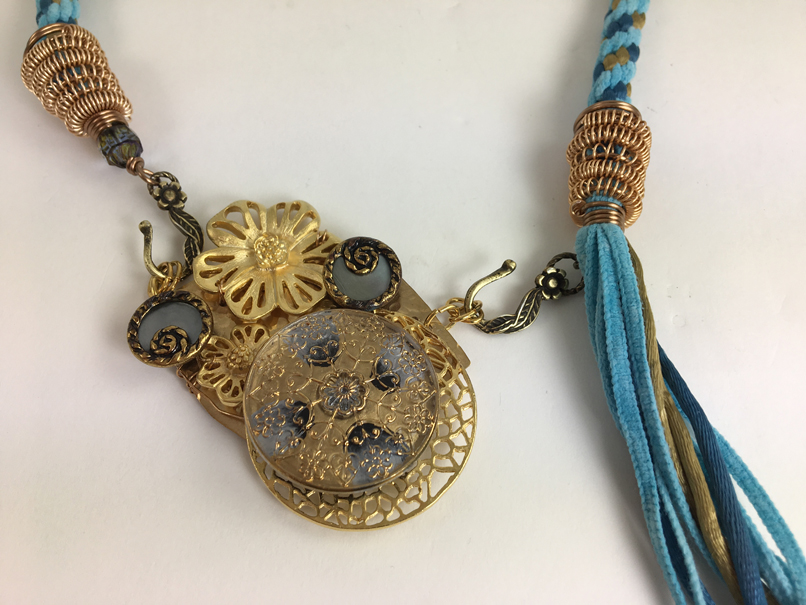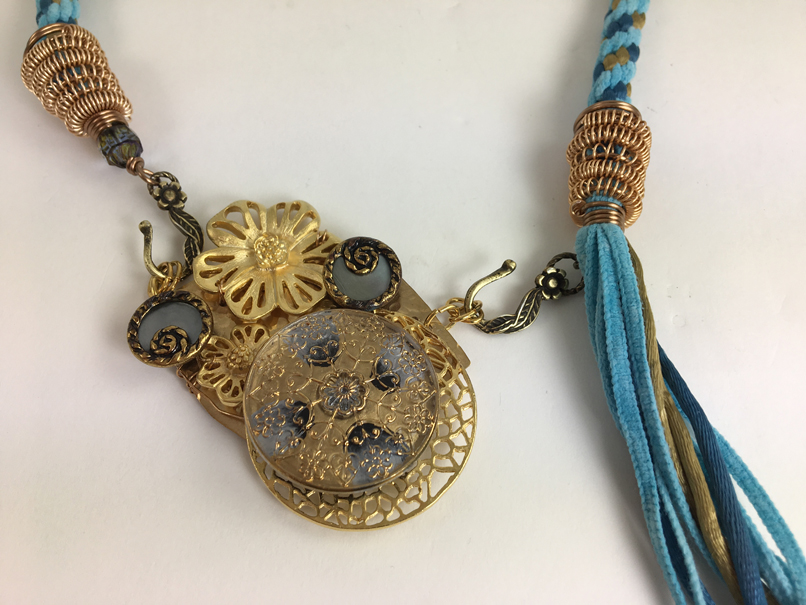 "Tell A Story"
Assemble a collection of beads, buttons and filigree into a focal that's full of interesting layers and textures. Finish with premade cording or braid a cord yourself.
"Roughing It"
Dravite, also known as brown tourmaline or champagne tourmaline, is believed to have a soothing effect on your heart, mind and body. Wear this striking piece when you are under stress or simply to make a bold statement.
Lush Garden Necklaces
A ready-to-wear Lush Garden Necklace blooming with Swarovski® crystals, pearls, vintage glass and semi-precious stones is available in a variety of designs and offers the convenience of adjustable length. These pieces are easy to wear and can be dressed-up or dressed-down. In any season, these necklaces sparkle and burst with color. Please contact me if you would like a customized piece. (Click a thumbnail to see a larger image.)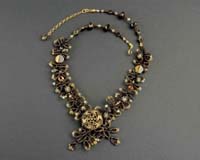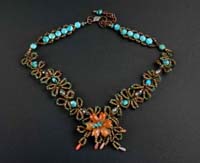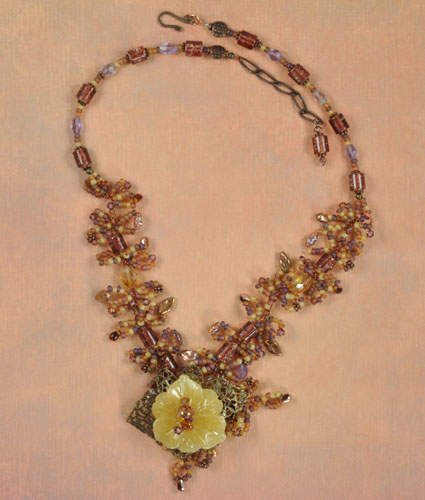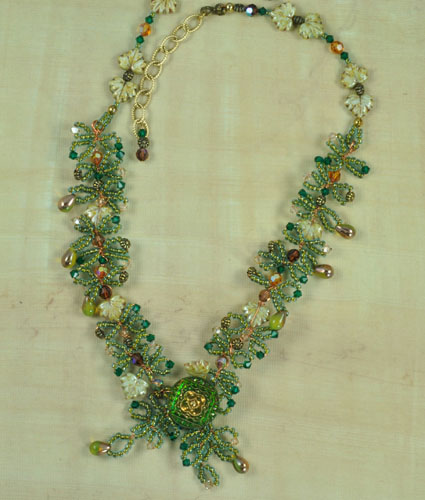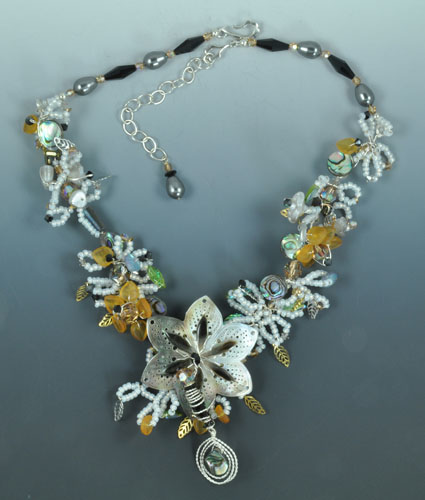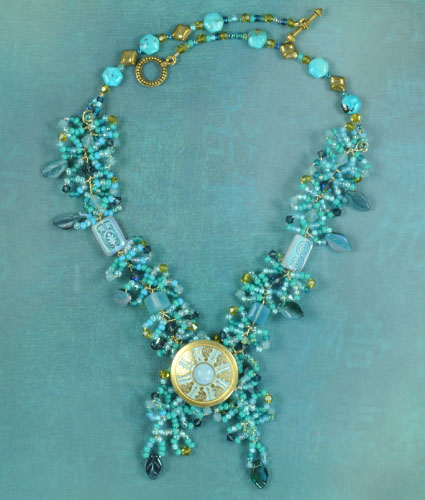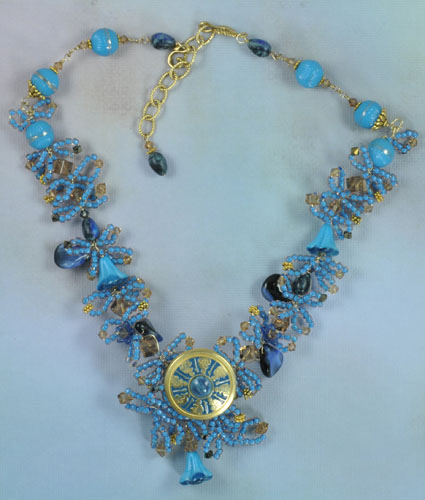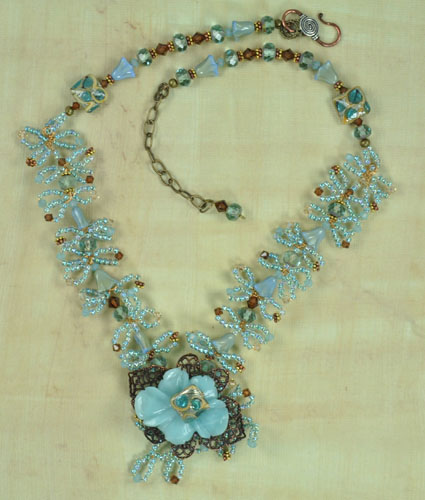 "Margarita"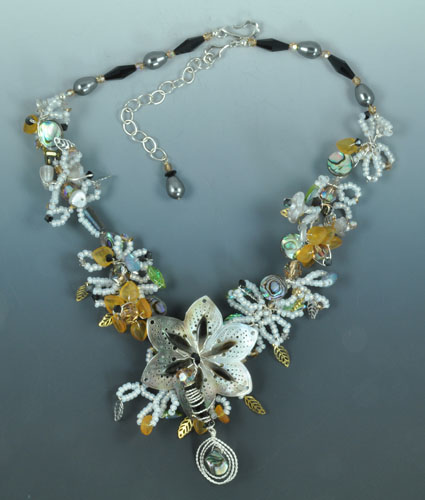 A black lip shell focal draws the eye to a cool mix of silver grey seed beads lined in gold. Florets of matte gold glass with center crystal beads sit throughout the necklace with filigree metal leaf dangles and paua shell shapes. The straps of this design are strung with Swarovski® crystal double cones in Jet and pear shaped Tahitian crystal pearls. Adjustable length is 18-21". $250.00
Gallery of Designs
"Pisa Pendant"