Class Calendar
Bead Dazzle
2319 Bridge Avenue
Point Pleasant, NJ
Saturday, July 21, 2018
10:00 am - 5:00 pm
Join me for this full day class in which you will be making two pairs of stunning earrings. In this workshop you will be texturing metal, doming and punching metal, layering and riveting. A great way to get into metal working. Conetastic™ will also be used and kits will be available!.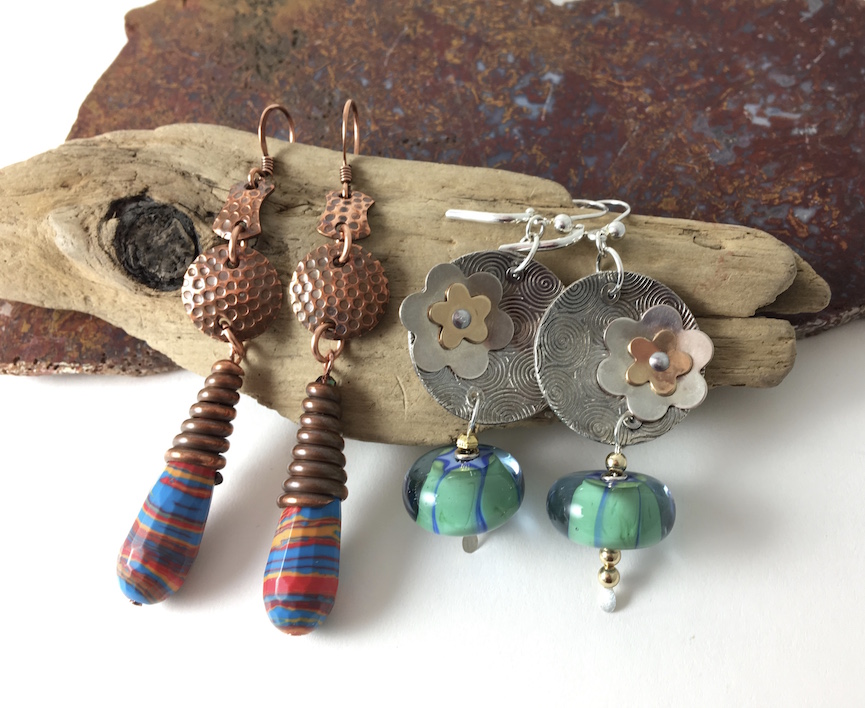 Saturday, October 6, 2018
10:00 am - 4:00 pm
This workshop presents Vines and Leaves and all things metal and glass - it's a sampler for the metal enthusiast and beginner to enjoy. You'll have copper leaf blanks to embellish with stamps, wire, patinas, and beads. From flat sheet or wire you'll make your own leaf shapes. Weave wire and add some butterfly shapes and teardrop/dewdrop briolettes to hang from a vine of heavy gauge wire stock that you form yourself. You will use my metalworking tools to try your hand at cutting your own jump rings for cold connecting needs.